As last member of the Schüring door hinge family, is now also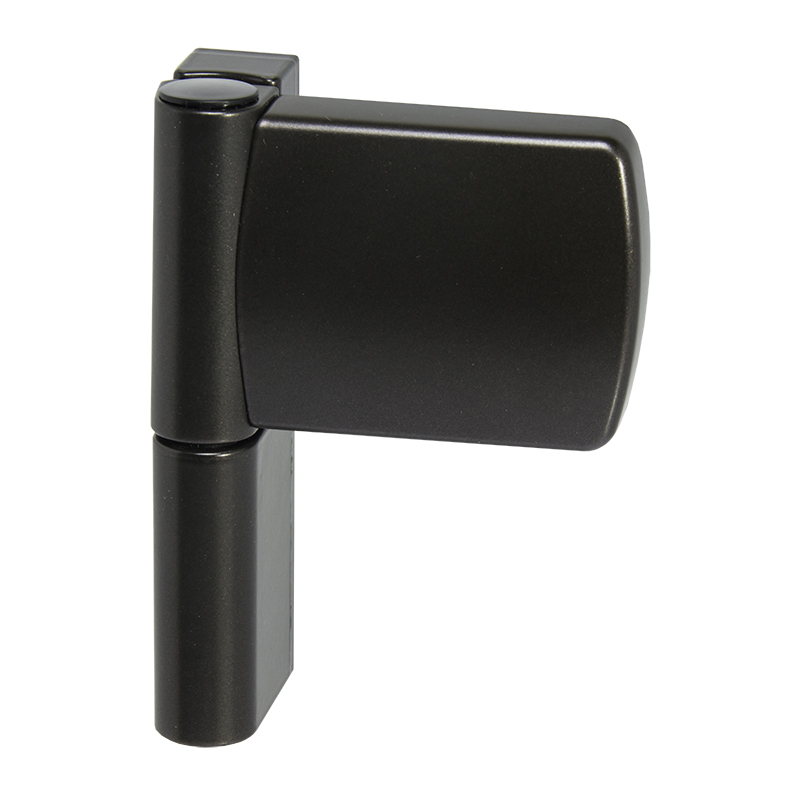 our classic hinge m-tec II m for narrow door profiles and side entrance doors, available with metal cover. Surface requirements in powder coating can therefore be easily implemented and for the door manufacturer is thus a durable quality product with excellent surface durability available.
As the variant, the larger hinge m-tec I S, the II m is made entirely of zinc alloys. The additional version m-tec II m RP represents an advancement for narrow "Renovations" - profile systems.. The revised frame part and an offset screwing position allows processing on narrow frame profiles.
DIN rh and lh usable; preassembled ready for installation
Certified according to EN 1935 / Hinge class 13 -120 kg
three-dimensional adjustable: +/- 2,5 mm horizontal adjustment, +5/-1 mm height adjustment, +/- 0,5 mm locking pressure adjustment
Same drill diameter (5,5 mm) for pins and screw holes
Assembly optimized fixing screws 45 mm
All adjustments with Allen key 4 mm
A patented ball-bearing centering device prevents any tilting of the casement
Maintenance-free special bearings