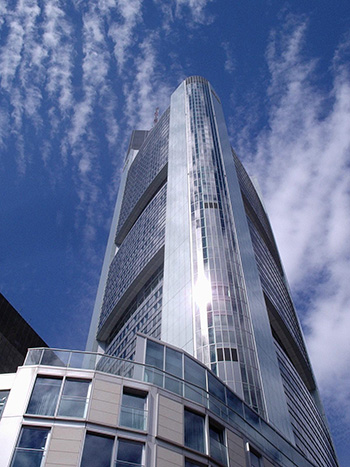 The Schüring Company was founded in 1953 in Germany and the head office is situated in
Troisdorf near to Cologne Germany with a UK Sales & Specification Manager operating nationally across the UK.
Schüring has a reputation for product excellence, innovation and quality. All products sold meet certification requirements and are competitively priced in the market. We understand that our Customers are working to tight deadlines, having to provide an efficient service to their clients at all times.
We know that it is also of utmost importance for all relevant products to be available when required by maintenance and contracting teams. Therefore, we have nationwide agreements to assist us in offering relevant products required by our customers. Our ranges are perfectly suitable for both commercial and domestic use and we offer the following:
Architectural Hardware Specifications
We develop architectural specifications and schedules in a presentable and easy to read format. We meet with the Design Professional, Specifiers, Access Consultants, Builder, Developer and/or Owner to discuss the project requirements.
Door and Window Hardware Specification
We offer associated door and window hardware to make product specification simple, so you only have to deal with one hardware company, however if you have additional sourcing requirements for products that are not featured, we will endeavour to find the solution for your company.
PRODUCTS AVAILABLE
Architectural Door Handles, Window Fittings, Locks and Latches, Hinges and Accessories

Stainless Steel Commercial Products Including Pull/Push Handles

Access Control and Door Control Products

Panic & Emergency Exit Hardware

Disabled Hardware

Fire Seals and Accessories

Euro Cylinders

PVCU Door Handles, Window Fittings and Multi Point Locks, Door Hinges and Letter Plates
Summary:
From standard everyday products to a bespoke tailored suited range, Schüring and its supply partners has a diverse range available, which caters for a variety of our customer's needs. The procurement outsourcing solution we utilise with our partners enables us to benefit from our experience and support in all sourcing functions.
Our goal is to ensure that our customers receive a professional level of supply and service at all times and we do everything we can to guarantee 100% performance. We are proud to be associated with our supply partners and therefore all the relevant information our clients require are readily available to be accessed by following the links. Please note that these associated products from our partners are only available to order through Schüring and we look forward to being of service to you.